How To Unbrick Any Hard Bricked Or Dead MTK Android Device
MTK stands for MediaTek, and MediaTek is a well-known chip manufacturing company based in Taiwan that mostly outsources their products, hence they are regarded as Fabless companies. MTK are largest suppliers of their chips to the Chinese mobile tech markets, it now tells us that most of the mobile devices produced in China are MTK devices. It is a common idea that most ranges of Chinese phones like Tecno, Gionee, Infinix etc, are MTK devices.
Soft brick is a state of android device which occur due to some software problems like boot loops or phone freezing at some point during boot. This only occurs if some software problem occurred in the device mainly during OS upgrade or ROM flashing.
Hard brick is the state of android device that occurs when your device won't boot at all i.e. no boot loop,no recovery and also not charging. This occurs due to your device being flashed incorrectly. This is more difficult to resolve and often require professional help.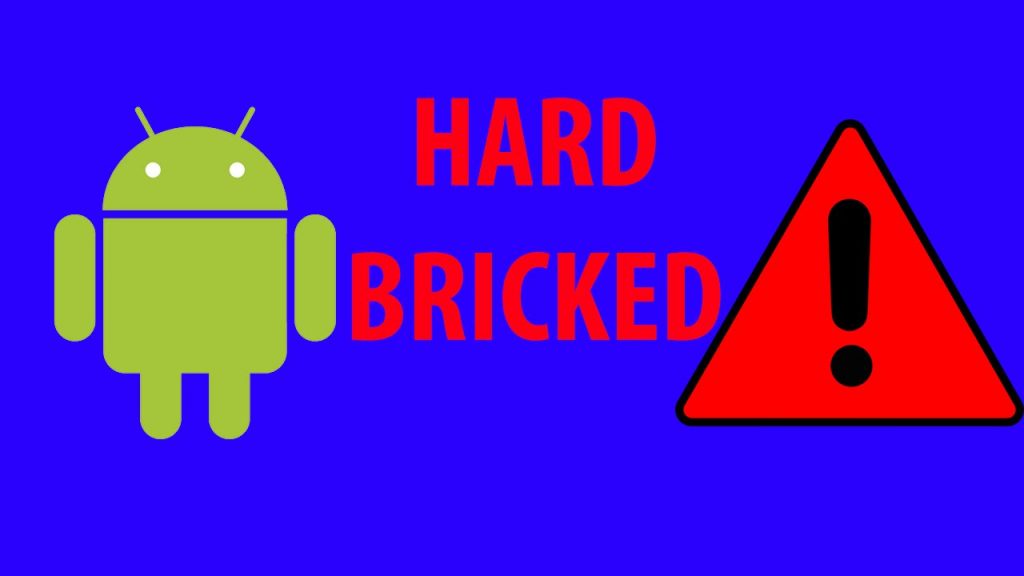 A situation where your device doesn't come on, no vibration, black screen, cannot be detected by pc (no sound of connection on your pc) especially when there is no preloader in your device, this means you are having a DEAD phone.
Check Jumia Deal
Your preloader can get corrupted when you flash your complete phone (include Preloader) with wrong files or with wrong version.
Here is what you need to unbrick your Dead Android;
PC
2. USB CORD
3. SP FLASH TOOL LATEST VERSION (go to http://spflashtool.com and download latest version).
4. MEDIATEK VCOM DRIVER (i.e if you enter sp flash tool official site you can download this driver from there and there is even tutorial on how to manually install mediaTek driver there just load the video)
5. CUSTOM ROM OF UR DEVICE (go to www.romkingz.net to download any phone ROM, with scatter file and preloader.bin).
With all these intact, you're good to  go. Here is a laid out method to unbrick your dead MTK android device;
First connect your phone to your pc, if your pc does not make the sound of usb connection, press the volume key (up or down) on your device till you hear sound on your pc, and also your phone will start vibrating but if it does not vibrate keep on pressing the volume key (up or down) as many times as possible till your phone start vibrating. Then it starts connecting and disconnecting in your pc.
Secondly, manually install MediaTek VCOM driver; this driver helps a computer to detect a bricked device. First, you disable system signature verification, then install the MediaTek VCOM driver from your pc device manager. In your device manager via portable device, you'll see your device name as the driver you just installed (to confirm disconnect and connect your device). Your device will not be stable it connects and disconnects on your pc.
Next, extract your device rom to a folder, and also extract flash tool (latest version), open sp flash tool, go down to flashtool.exe upon it, then enter scatter file. A folder will open then locate where you kept your extracted custom rom then open locate scatter file.txt. It will open in sp flash tool and everything in your rom will be loaded in the sp flash tool. Next untick everything there because when the scatter file loads, everything will be ticked, unticking everything except the first one which is preloader.bin because your pc won't be able to flash the custom rom into your Android without first flashing preloader or else it will not be stable connecting and disconnecting. Rom won't be able to install, it will break half way. Preloaded.bin will help ur phone to boot and also helps system to detect your phone without disconnecting.
Proceed by then disconnecting your device from pc (if your battery is removable then remove your battery but if not, then just continue). Remember to make sure you untick everything except preloader, then click on download, after which you connect your device then it will start loading.
You'll then see a yellow line under 'loading' if it loads successfully then you are good to go but if it shows 100% with red line under, and something comes up saying "PMT error download rom". Just click on format at the top when it enters format page, then sp flash tool will load successfully now. Back to download page, click download if it doesn't load, remove your USB from your pc then put it back (make sure you disconnect before clicking on download, after clicking on download then connect your device back to your pc). It will begin to load. When it reaches 100% you will see a green mark showing you it was successful, your device will no longer connect and disconnect. Showing that it is stable.
Next, on your sp flash tool, tick everything there except your preloader because you have already flashed it. Press download if it doesn't start loading again (just do the same thing, remove USB and connect again). The rom starts loading, a yellow sign, it takes up to 10 minutes to load. When it loads completely, a green tick will pop up showing you it was successful. Disconnects your device from the pc, try charging your device. your device will start charging, let it charge for a while before powering it on. It will take some time to fully boot. That's all it takes to unbrick your MTK android phone.