Microsoft Surface Phone: 3 phones to release in 2017 with Android OS
There are rumors reporting Microsoft will release three smartphones from their Surface Phone line-up come 2017. All of these devices will be equipped with killer specs and productivity features, since the software company seems to be focusing its energy to delivering the much expected smartphone.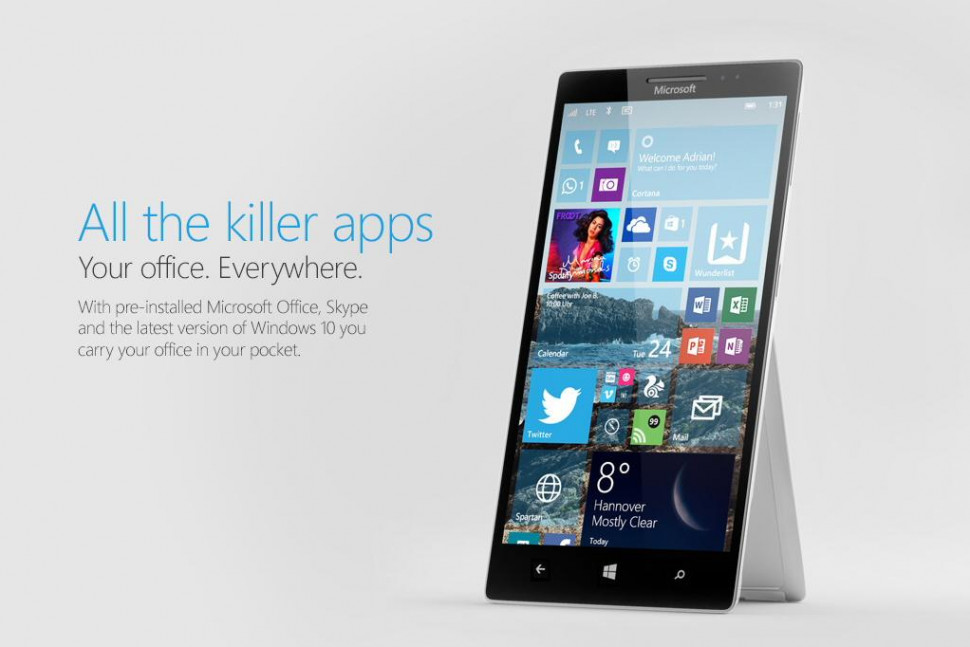 One of these mobiles (the consumer sector) should sport a 5.5-inch display, 4 GB of RAM and 64 GB of inbuilt storage, while the enterprise-targeted version is expected to pack a 6-inch screen, 6 GB of RAM and a massive 128 GB of internal storage. The third variant is reported to feature the Qualcomm's Snapdragon 830 with 8 GB of RAM, and a whopping 512 GB default memory space, making it a beastly smartphone which will beat competition from even some PCs.
Rumour also have it that the camera will differ in all three Surface Phone models, but a mighty 21-megapixel primary camera and 8-megapixel selfie camera is expected to be a feature. With all three models running on a 3000 mAh battery. It won't be surprising to see the company bring pro installment options, such as additional software for productivity and advanced mobile management into all three devices, to make a very good use of the a Windows 10 OS mobile software.
It's clear to say Microsoft changed its supposed release date for the Surface Phones, after the flop of the Lumia 950. But the new expected date for the launch of the phones is at the beginning of 2017. But another reason for the delay of the release could be the awaiting in the OEM for Intel to start working on its Kaby Lake processors, with new series of chipsets ready to kick in by early 2017. It is rumored that the prices of the Android Smartphones should vary between $700 and $1200.