Razer Raiju Mobile Game Controller for Android Smartphones Available
The Razer Raiju Mobile game controller for Android smartphones has been released and made available for purchase. The announcement for the release came out in October. The construct of this phone controller is similar to the Razer Raiju Ultimate controller for PS4. The controller has a mobile app for Android and it can last up to 23 hours with just a single charge.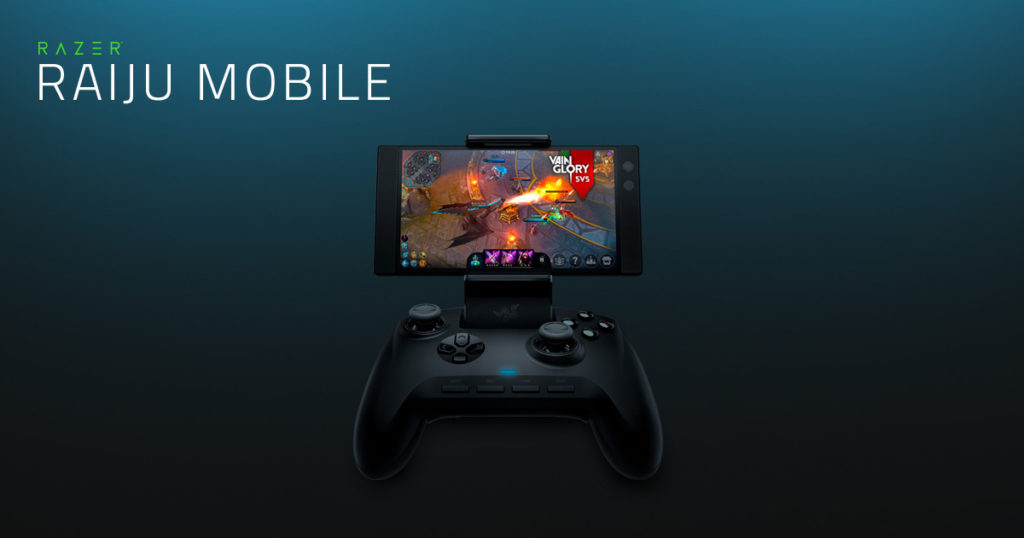 Mobile gamers will get more flexibility and a lot more control with the new controller, Bringing a whole new experience to phone gaming.
4 multi-function buttons
Mecha-Tactile action buttons
Trigger stops for quick-firing action
Adjustable phone mount – up to 60 degree tilt
Mobile app for Android
Up to 23 hours of battery life on a single charge
Approximate size: 125 mm / 4.92 in. (Length) x 159.4 mm / 6.27 in. (Width) x 66 mm / 2.60 in. (Height)
Approximate weight (without cable): 306 g / 0.67 lbs
System Requirements:

Android 6.0 and above
Windows® 7 and above (Coming soon)

Compatible with phones running Android 6.0 and above such as Razer Phone 2, Razer Phone, Huawei P20 Pro, Google Pixel 2 XL, Samsung Galaxy S9, Samsung Galaxy S9+, Samsung Galaxy Note 9, Samsung Galaxy S7, LG G7+ ThinQ, Xiaomi Mi 8, Xiaomi Black Shark, Vivo Nex S, HTC U12+, Oppo Find X, OnePlus 6 and many more.