Nokia back with android phones (Leaked)
Nokia has been reported to be returning to the mobile space to make Android-powered devices. HMD – a new company setup to enable the increase in production of Nokia-branded phones and tablets, confirmed the news.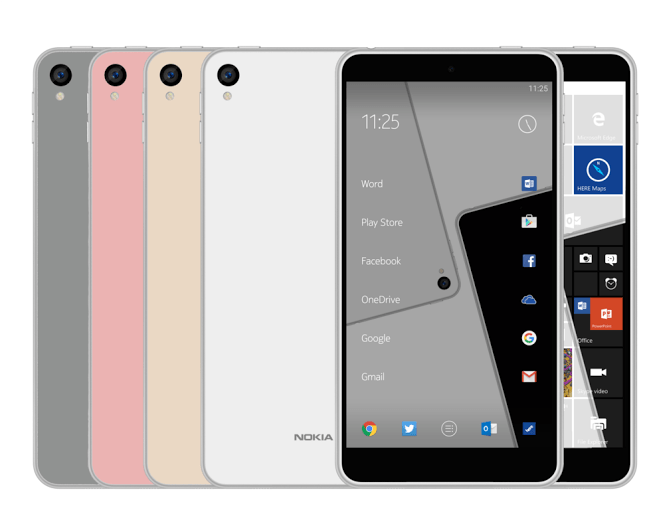 "HMD has been founded to provide a focused, independent home for a full range of Nokia-branded feature phones, smartphones and tablets. To complete its portfolio of Nokia branding rights, HMD announced today that it has conditionally agreed to acquire from Microsoft the rights to use the Nokia brand on feature phones, and certain related design rights. The Microsoft transaction is expected to close in H2 2016. Together these agreements would make HMD the sole global licensee for all types of Nokia-branded mobile phones and tablets. HMD intends to invest over USD 500 million over the next three years to support the global marketing of Nokia-branded mobile phones and tablets, funded via its investors and profits from the acquired feature phone business." –
An official statement released by the company –
"This agreement will give HMD full operational control of sales, marketing and distribution of Nokia-branded mobile phones and tablets, with exclusive access to the pre-eminent global sales and distribution network to be acquired from Microsoft by FIH, access to FIH's world-leading device manufacturing, supply chain and engineering capabilities, and to its growing suite of proprietary mobile technologies and components," HMD further said in a press release.
On July 18, a new leak revealed some interesting snippets about Nokia's non-Microsoft, non-Windows, and non-Lumia plans. Two smartphones are in the works, both running Android and apparently coming in late 2016 or early 2017. the news for both Nokia androids is a 5.2-inch and 5.5-inch arrangements. Both devices will have 2K display resolutions, based on reports coming from GC's report. And another report showing Super AMOLED panels for both phones. A rating of IP68 could be included on these devices, making them resistant to water and dust. And a metallic build which will re-introduce Nokia's distinctive build and design qualities of previous years will also be a feature. These smartphones are definitely going to be high-end devices from Nokia, since they will be running on the Qualcomm Snapdragon 820 processor.
The bigger screen phone (5.5-inch) is said to have a 22 megapixels camera, with the most sensitive sensors ever.
GC reports that the Nokia androids will be available in China, among other places, with an expected price of around $500 US. And expected to be unveiled very late in 2016 or possible first quarter of 2017. There are some glaring differences with other reports but there is a clear evidence that there are indeed a duo of Android phones coming from Nokia at 5.2in and 5.5in.